Press
West Coast Classical Series
Island Net Review
"Rae Gallimore and Barry Tan played the first movement, marked impetuoso, with a passion that swept all before it. There were lyrical episodes, the second subject in particular being conveyed with charm and elegance, but the overall impression was rhapsodic and, indeed, impetuous...

...Tan gave a most impressive performance, from the somewhat sombre opening statement of the theme, to the final variation in which there seems to be some light at the end of the tunnel. Along the way the performance had moments of considerable poetry and beauty..."
Ravel Concerto in G major, with UVic Symphony Orchestra
Island Net Review
For at least one listener, the performance of the Concerto in G by Barry Tan was the highlight of Friday's concert; if nothing else, it was surely the greatest music of the evening. Tan proved to be a steely-fingered soloist who was nevertheless capable of producing some exquisite tone colouring. The languid solo which opens the slow movement was beautifully judged and his playing in the outer movements had all the sparkling energy one could desire...

...For an encore, Tan played (unless I am much mistaken) Earl Wild's Etude No.4 on Gershwin's "Embraceable You", a fluid, virtuosic and quite delectable performance.
CAPMT, eJournal, Fall 2020
California Association of Professional Music Teachers
CAPMT Connect
Tri City News
source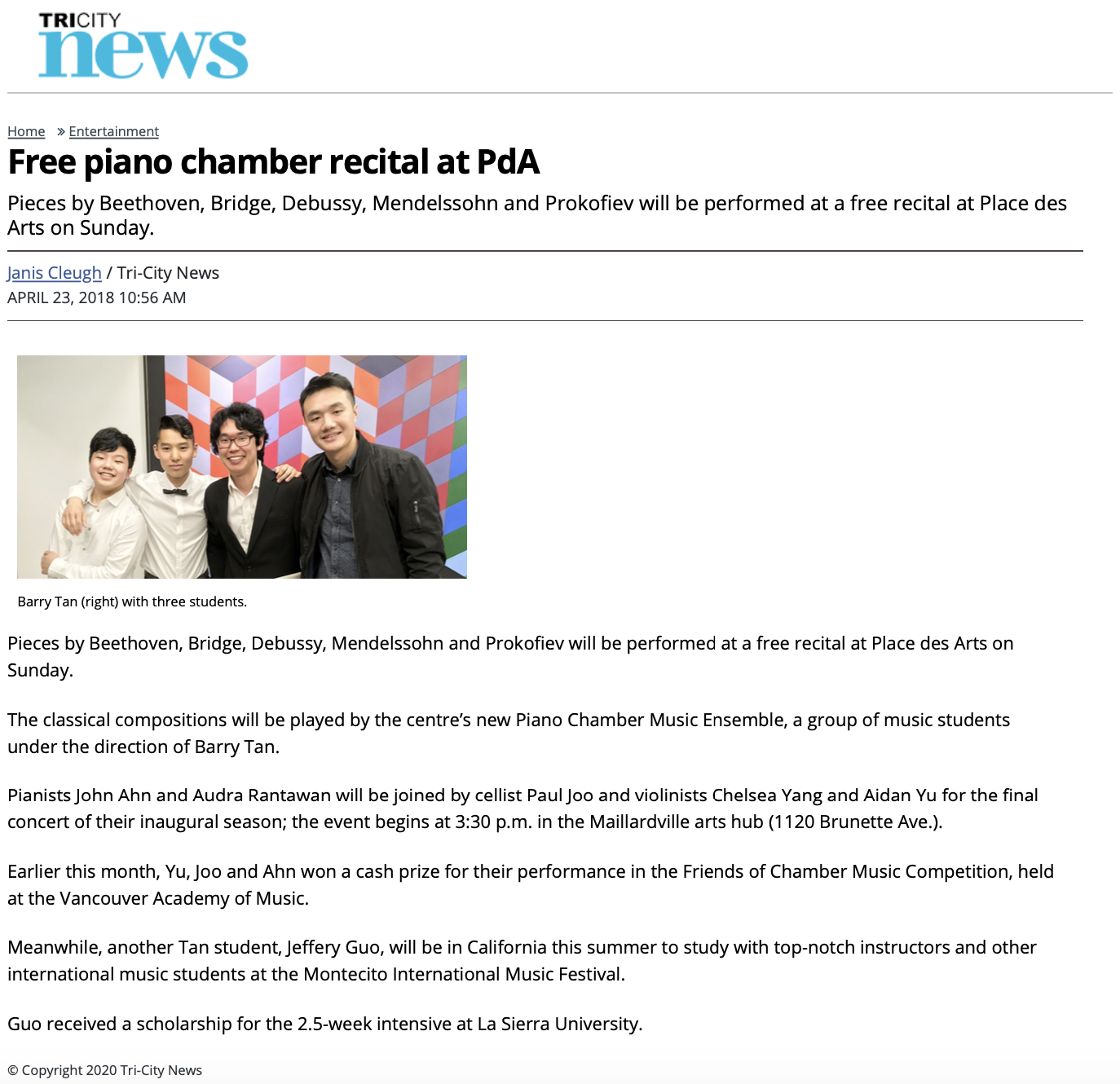 Burnaby Now
source